Introduction
Floral design cotton prints are a delightful way to infuse beauty and nature-inspired elements into various aspects of our lives. These fabrics add elegance and freshness to any setting with intricate designs and brilliant hues. This article will explore the world of floral design cotton prints, their benefits, popular options, tips for choosing and caring for them, styling ideas, and their applications in home decor, fashion, and DIY projects.
What is Floral Design Cotton?
Floral design cotton is a fabric that features intricate floral patterns and designs. It is made from cotton fibres, which make it soft, breathable, and comfortable to wear or use in various applications. The floral motifs on these prints can range from small delicate flowers to larger blooms, offering a wide array of design possibilities.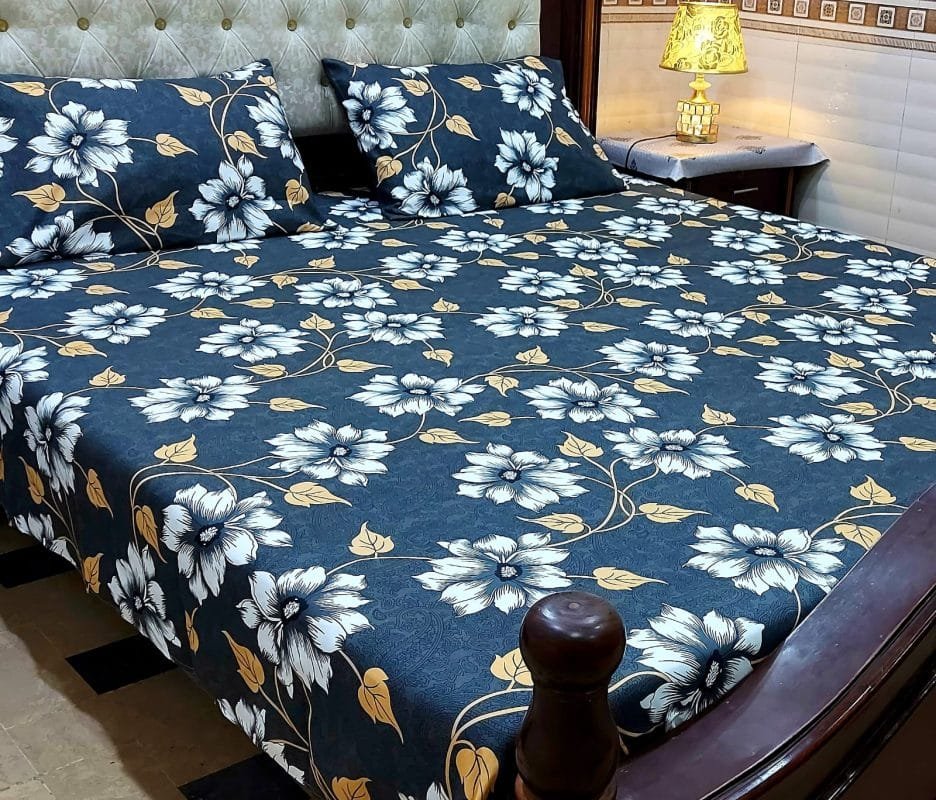 Benefits of Floral Design Prints
Floral design cotton prints offer numerous benefits, making them popular among fabric enthusiasts:
Natural cotton fibres ensure breathability and comfort, making these fabrics ideal for clothing and bedding.
The rich hues and beautiful floral designs give any project a sense of beauty and elegance.
Cotton is generally simple to maintain, and these prints may frequently be machine washed, making them practical for daily use.
Popular Floral Design Prints
1. Romantic Roses: This print features delicate roses in various hues, evoking a sense of romance and charm. It's perfect for feminine clothing or bedroom decor.
2. Vibrant Botanicals: This print brings a vibrant and tropical feel to any project with its bold colours and large-scale floral motifs. It's great for statement pieces or accent details.
3. Vintage Florals: Inspired by retro designs, this print showcases nostalgic floral patterns with a touch of whimsy. It adds a vintage flair to clothing or home decor items.
4. English Garden: This print captures the essence of an enchanting English garden, featuring dainty flowers in pastel shades. It's ideal for a soft and delicate aesthetic.
How to Choose the Perfect Floral Design Print
When choosing a floral design cotton print, consider the following factors:
– Color palette: Select prints with colours that complement your style or the intended project.
– Scale of the pattern: Determine whether you prefer a large-scale or small-scale floral design based on the desired aesthetic.
– Fabric weight: Consider the fabric weight depending on the intended use. Lighter weights suit clothing, while heavier weights work well for home decor or upholstery.
– Occasion or setting: Choose prints that align with the occasion or setting where the fabric will be used.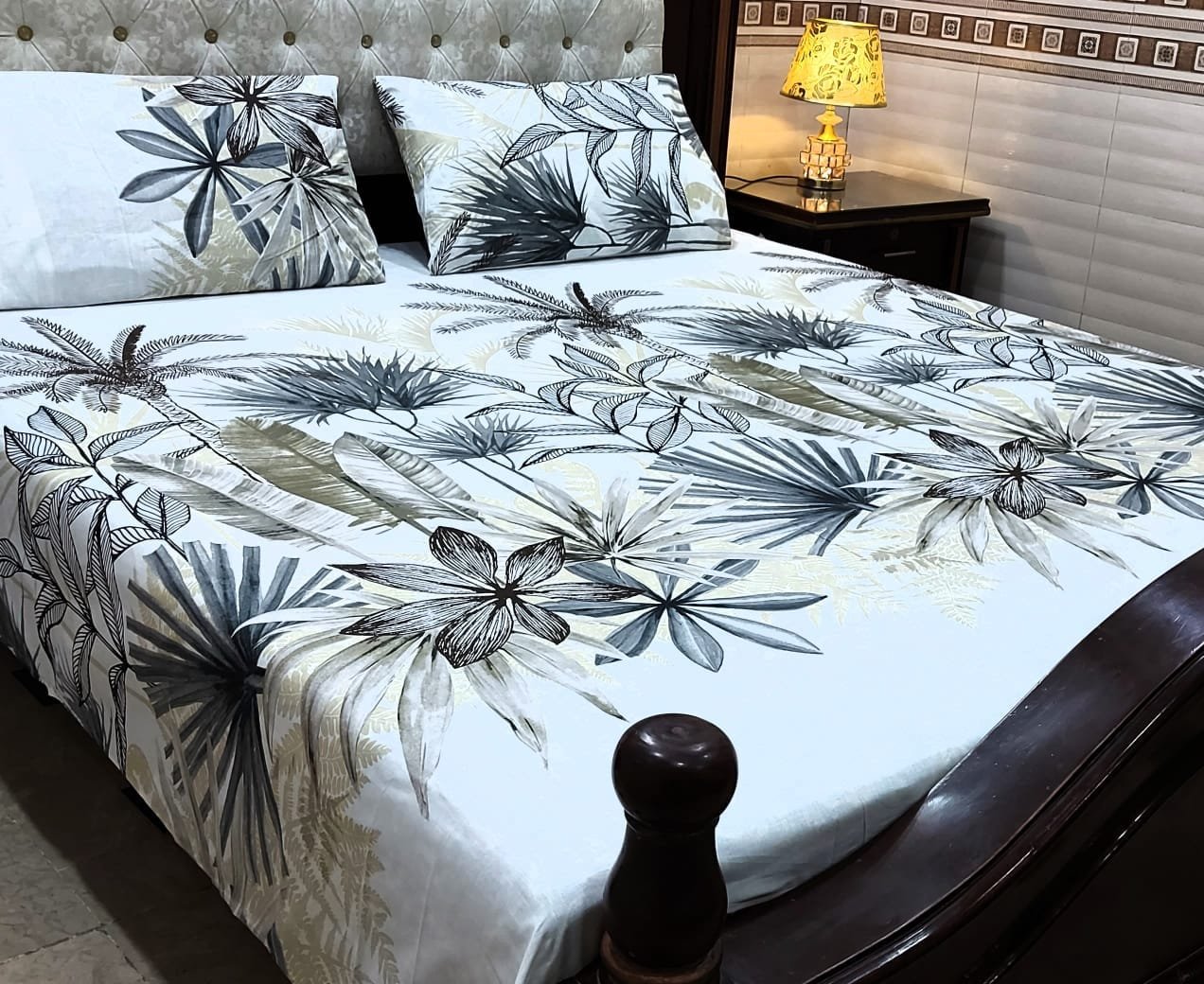 Tips for Caring for Floral Design Cotton Prints
To keep your floral design cotton prints looking fresh and vibrant, follow these care tips:
1. Machine wash on a gentle cycle using cold water and mild detergent.
2. Avoid using bleach or harsh chemicals that may damage the fabric or fade the colours.
3. Tumble dry on low heat or air dry to prevent shrinkage or damage.
4. Iron the fabric on a medium setting if needed, and always iron on the reverse side to avoid direct contact with the print.
5. To avoid moisture and mildew, store your cotton prints with floral designs in a cool, dry location.
Ways to Style Floral Design Cotton Prints
Floral design cotton prints offer versatile styling options for various purposes. Here are some ideas to incorporate them into your wardrobe, home decor, or DIY projects:
1. Fashion Statements: Create stylish outfits by using floral design prints in dresses, skirts, blouses, or accessories like scarves or headbands. Pair them with solid colours to let the image stand out, or mix and match them with other patterns for a unique look.
2. Home Sweet Home: Spruce up your living spaces with floral design prints. Use them for curtains, pillow covers, table runners, or upholstery to add a touch of nature and elegance to your home.
3. Quilting and Crafts: Make stunning quilts, tote bags, or cushion covers using floral design cotton prints. Their intricate patterns will enhance the beauty of your handmade creations.
4. Stationery and Gifts: Incorporate floral design cotton prints into handmade greeting cards, gift wraps, or notebook covers to add a personalized and charming touch to your stationery or gifts.
Floral Design Cotton Prints in Home Decor
Floral design cotton prints can transform your home into a beautiful oasis. Consider the following ways to use them in home decor:
1. Curtains and Drapes: Hang floral print curtains or drapes to infuse colour and character into your living room, bedroom, or dining area.
2. Upholstery: Give your furniture a fresh look by reupholstering them with floral design cotton prints. Chairs, sofas, or ottomans adorned with floral fabrics can become stunning focal points.
3. Bedding and Linens: Create a cosy and inviting atmosphere in your bedroom with floral print bedding sets, duvet covers, or pillowcases. Opt for complementary solid-coloured sheets to balance the vibrant patterns.
4. Tableware and Napkins: Set a charming table using floral print tablecloths, placemats, or napkins. It will make your eating experience more abundant.
Floral Design Cotton Prints in Fashion
Floral design cotton prints have long been a staple in the fashion industry. Here are some ways to incorporate them into your wardrobe:
1. Dresses and Skirts: Embrace your feminine side with floral print dresses or skirts. Opt for different silhouettes and lengths to suit your style.
2. Tops and Blouses: Floral design prints can elevate a simple top or blouse and make it more eye-catching. Pair them with jeans, shorts, or solid-coloured bottoms for a stylish ensemble.
3. Accessories: Complete your outfits with floral print accessories like scarves, headbands, or handbags. They may give every company a splash of colour and excitement.
Floral Design Cotton Prints for DIY Projects
Unleash your creativity with floral design cotton prints for various DIY projects. Here are some suggestions to get you going:
1. Quilts and Blankets: Craft a cosy quilt or blanket using floral design prints. Mix and combine various designs and hues to make a one-of-a-kind and customized item.
2. Tote Bags and Pouches: Sew stylish and functional tote bags or pouches using floral print fabrics. They make great gifts or handy accessories for everyday use.
3. Hair Accessories: Create hair accessories like headbands, scrunchies, or bows using floral design cotton prints. They can add a playful and feminine touch to your hairstyles
4. Home Decor Accents: Use floral design prints to make decorative accents such as throw pillows, lampshades, or wall hangings. These handmade touches will add charm and personality to your living space.
5. Fashion Accessories: Get creative and design your statement accessories like earrings, bracelets, or even fabric brooches using floral design prints. They will make a unique and eye-catching addition to your outfits.
Conclusion
Floral design cotton prints offer a beautiful way to bring nature's charm into our lives. Whether through fashion, home decor, or DIY projects, these fabrics add vibrancy, elegance, and a touch of whimsy to any setting. You can choose the ideal floral design cotton print to match your taste and creative endeavours from various patterns and hues. Embrace the beauty of these stunning fabrics and let your imagination bloom.
Unique FAQs
1. Can floral designed prints be used for outdoor furniture?
While floral design prints can add a lovely touch to outdoor spaces, it's important to choose fabrics specifically designed for outdoor use. Look for fade-resistant, water-resistant materials, and durable enough to withstand the elements.
2. Are floral designed prints suitable for formal occasions?
Absolutely! Floral design prints can be styled to suit formal occasions. Opt for photos with a more subdued colour palette and pair them with elegant silhouettes or accessories to create a sophisticated look.
3. Can I mix different floral designs with prints?
Mixing different floral designs with prints can create a unique and eclectic style. Choose images with a similar colour palette or theme to ensure a cohesive look. Experiment and have fun with different combinations to find what works best for you.
4. Are floral designed prints suitable for children's clothing?
Floral design cotton prints can be adorable for children's clothing. Look for patterns with playful and vibrant colours to create cheerful outfits. Ensure the fabric is soft, comfortable, and safe for children's sensitive skin.
5. Can I use floral designed prints for upholstery?
Floral design cotton prints can be used for upholstery projects. However, it's essential to choose a heavyweight cotton fabric that is specifically designed for upholstery purposes. It will ensure durability and longevity for furniture pieces.
In conclusion, floral design prints offer a world of creative possibilities. From fashion to home decor and DIY projects, these stunning fabrics allow us to embrace the beauty of nature and express our style. So go ahead, and explore the garden in cloth with the mesmerizing allure of floral design cotton prints.